Explore #1 point of sale in pakistan
Track, Streamline & Manage Your Operations Smartly.
Sky Rocket Point of sale Products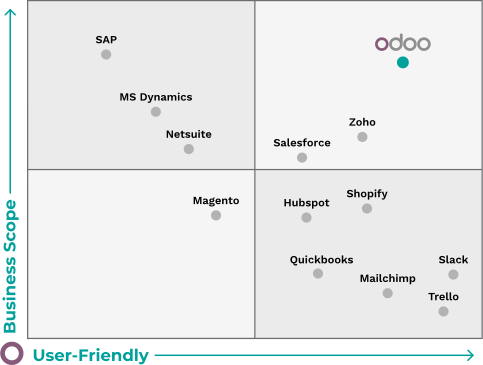 ODOO A unique value proposition
Everything you need with a top-notch user experience.
Our point of sale system is based on the open-source development model of Odoo It has allowed us to leverage thousands of developers and business experts which collaborated and provided experience over the years.
Sky Rocket has dedicated a lot of effort in order to make it locale friendly, in terms of options and regional customization. With years of experience and cutting-edge technology, we deliver modern solutions which will help you to Sky Rocket your business!

Why Sky Rocket business Management Solution?
Get rid of manual paper work while Sky Rocket Point of Sale and Inventory Management System in Karachi, Lahore Islamabad and all over Pakistan performs all the essential tasks for your business. Whether it be sales, inventory ledger, purchase, expenses, customer ledger, supplier ledger, daily profit calculations, Sky Rocket POS does it all. While our smart POS is running behind your back, you can focus more on your business.
How does Sky Rocket Point of Sale & ERP works?
Sky Rocket Business Management is a convenient solution made upon the aspect of your business operations. It offers financial solution which meets the business demands and provides integration of several other aspects of business
Easy to Setup and Operate
POS Integration
FBR | WordPress | Shopify
400+ Satisfied Customers
Local and International
how to use sky rocket point of sale system